Scheduling for
Humans
Powerful software for booking appointments, scheduling classes, services, customer management, patient charting, and invoicing for your whole business or practice.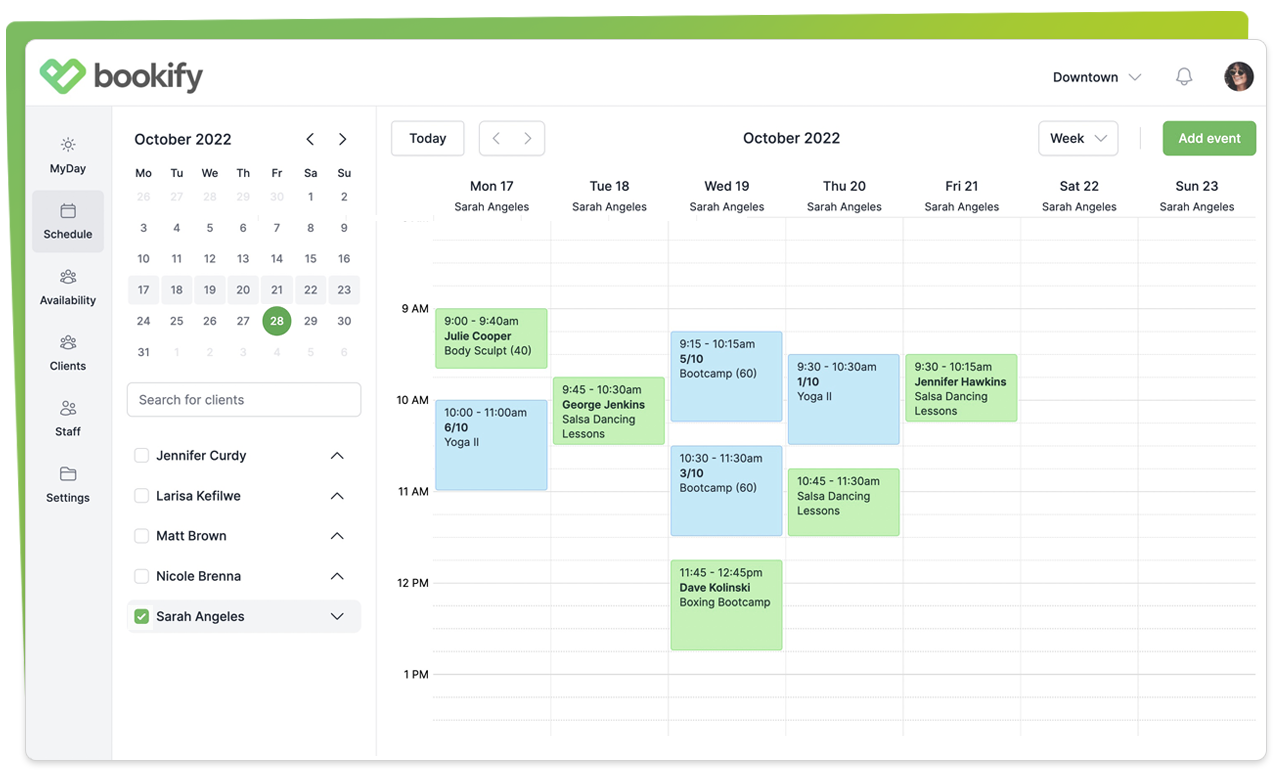 Online and in-person real-time bookings, customer relationship management, staff administation, custom website builder, payment processing, accounting and more.
One calendar to rule them all.
We built the most intuitive calendar to help manage all of your scheduling and booking needs.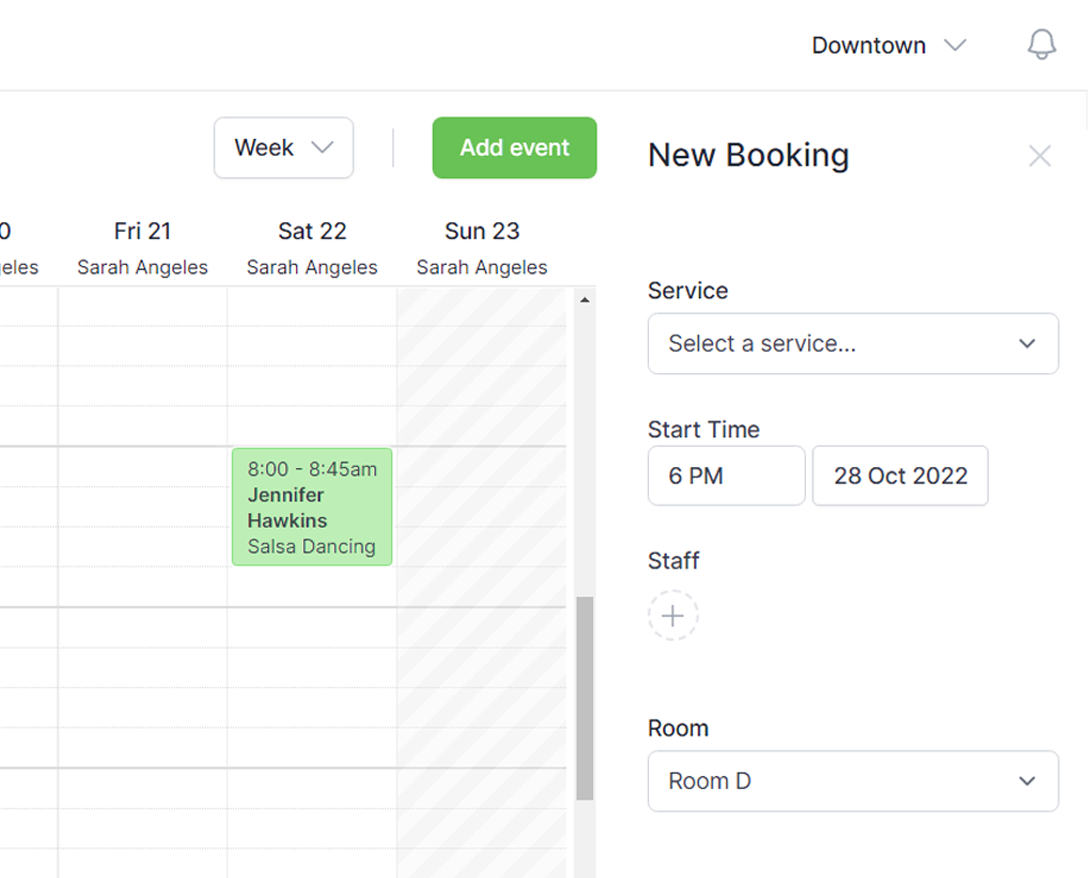 Staff management and shift scheduling in a snap.
Replace outdated employee systems and manage your entire team's availability seamlessly with Bookify.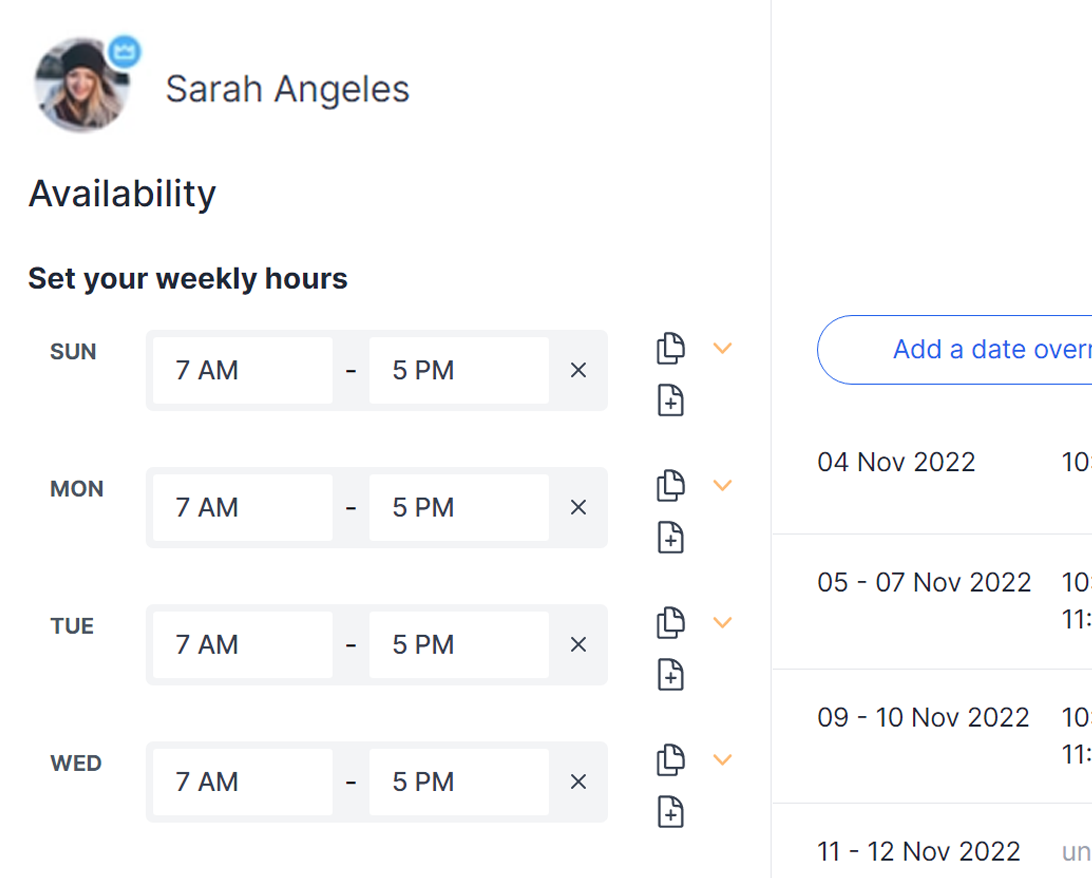 Refreshingly simple client management.
Easily track progress, medical charts, payments and memberships of clients or patients.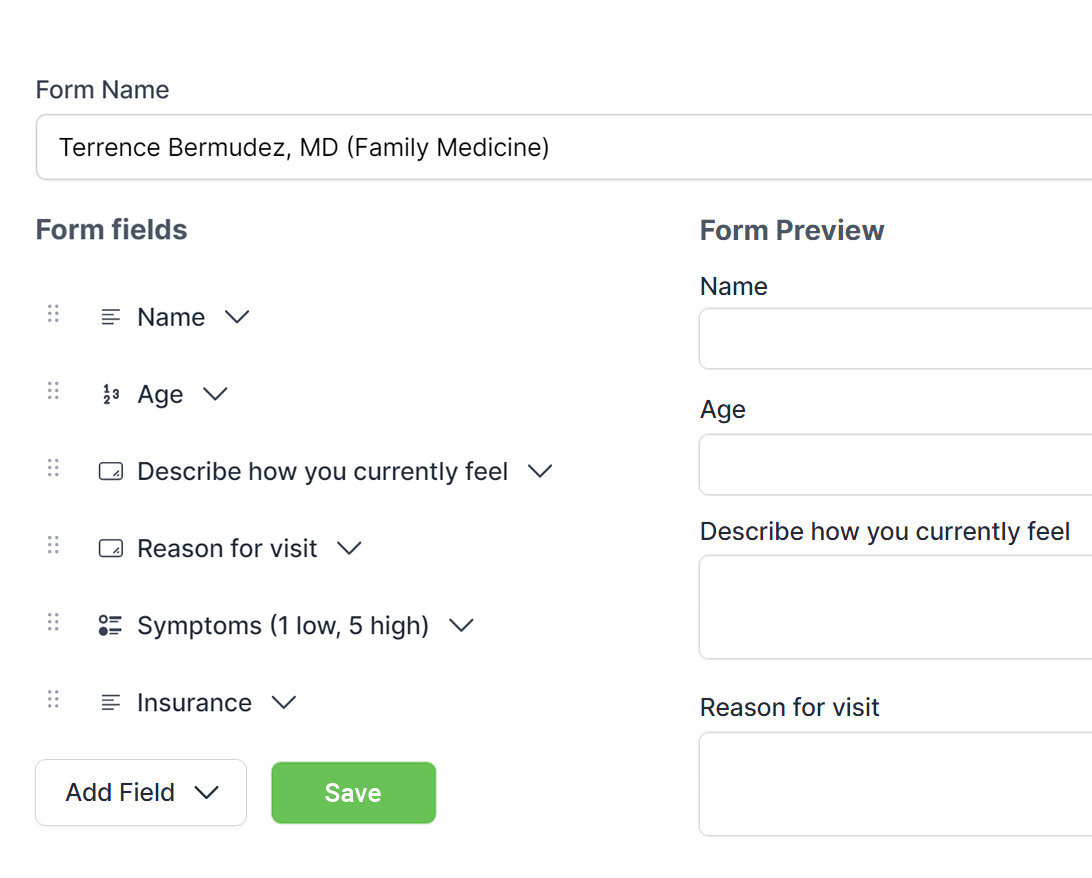 Remarkably simple payment processing.
Send invoices, accept payments, offer discounts, calculate taxes, and organize billing records.